Sponsorship Levels and Benefits
Choose the opportunity that is right for your company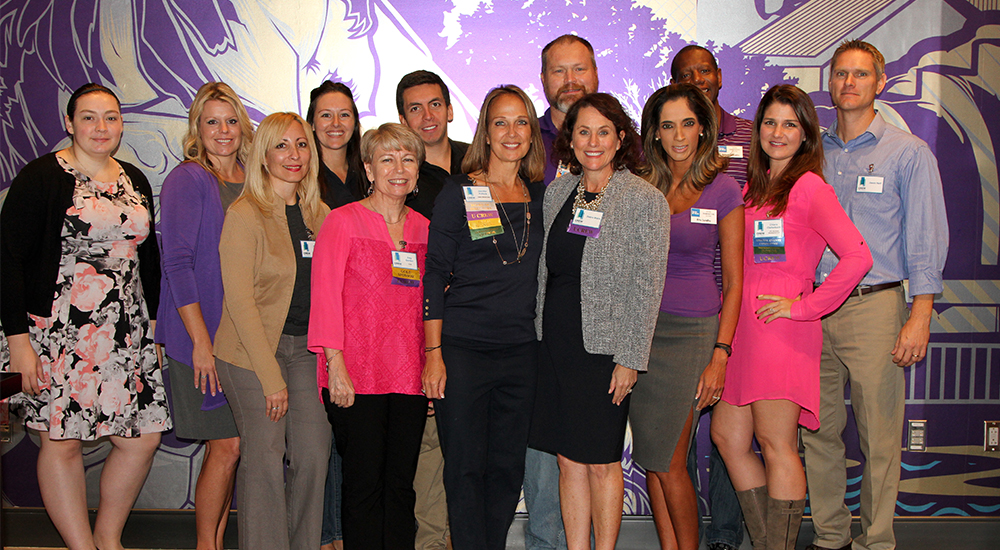 Expand your company's profile targeting the commercial real estate industry's leading professionals.
CREW Orlando's 2024 Sponsorship program features diverse opportunities and benefits. Sponsors can tap into the power of a CREW connection through various levels of Sponsorships.
CREW Sponsorship = Maximum Exposure & Marketing Opportunities
Network with senior level decision makers.

Establish relationships and gain referrals.

Enhance recognition of your company and build goodwill.

Generate loyalty in a highly valued target market.
Why Sponsor CREW Orlando?
Sponsoring is a vital part of the public relations and business development activities your business conducts each year. It affords your company/firm a highly targeted form of marketing, providing the opportunity to build credibility with people influential to your business and to you and your company's/firm's success.
Improve both your individual and company profile with CREW Orlando sponsorship and increase the likelihood that CREW Members will do business with you.
Benefits and Opportunities
CREW Orlando sponsorship provides targeted access to a membership comprised of top-level professionals and industry leaders in the Central Florida commercial real estate industry.
CREW Orlando Annual Sponsors receive extensive year-round promotion in program-related literature, signage, and on the CREW Orlando website. 2024 General and Affiliate memberships are included in all sponsorship packages.
Outstanding pre-and post-event publicity is another powerful benefit of CREW sponsorship. CREW promotes its sponsors with a strong marketing effort through advertising in local print media for programs and events, with frequent notices and communiques to our extensive email and mailing lists targeting CREW members locally, statewide, regionally, and throughout North America.
CREW Orlando Program Sponsorship provides various levels of benefits and a variety of program topics, in order for each sponsor to have a diverse program selection best suited for the most effective exposure to this highly-valued target market.
Sponsorship is available at Partner, Contributing, and Supporting levels enabling sponsors to select opportunities best suited to their objectives.
2024 SPONSORSHIP BROCHURE
* Affiliates limited to one membership regardless of sponsorship level 
Exclusivity: Champion, Empowerment and Partner will not exceed 10 total. Champion will be limited to 1 sponsor and Empowerment will be limited to 2 sponsors for 2024.
To be a 2024 sponsor, fill out the commitment form below. If you still have questions, feel free to reach out to Heidi Mitchell and Emily Smith, 2024 Co-Directors of Sponsorship, for more information.
ONLINE SPONSORSHIP COMMITMENT FORM
RENEW YOUR 2023 SPONSORSHIP HERE
VIEW MEMBERSHIP BENEFITS & QUALIFICATIONS